How was the Toronto market in April 2021?
With an average price of $1,090,992 across the GTA, there was an increase of +32.8% compared to last year.
Toronto sold for $1,699,756 (+36.0% from last year)
Mississauga sold for $1,518,393 (+30.0% from last year)
Oakville sold for $1,897,844 (+35.4% from last year)
Toronto Condos sold for $727,137 (+18.8% from last year)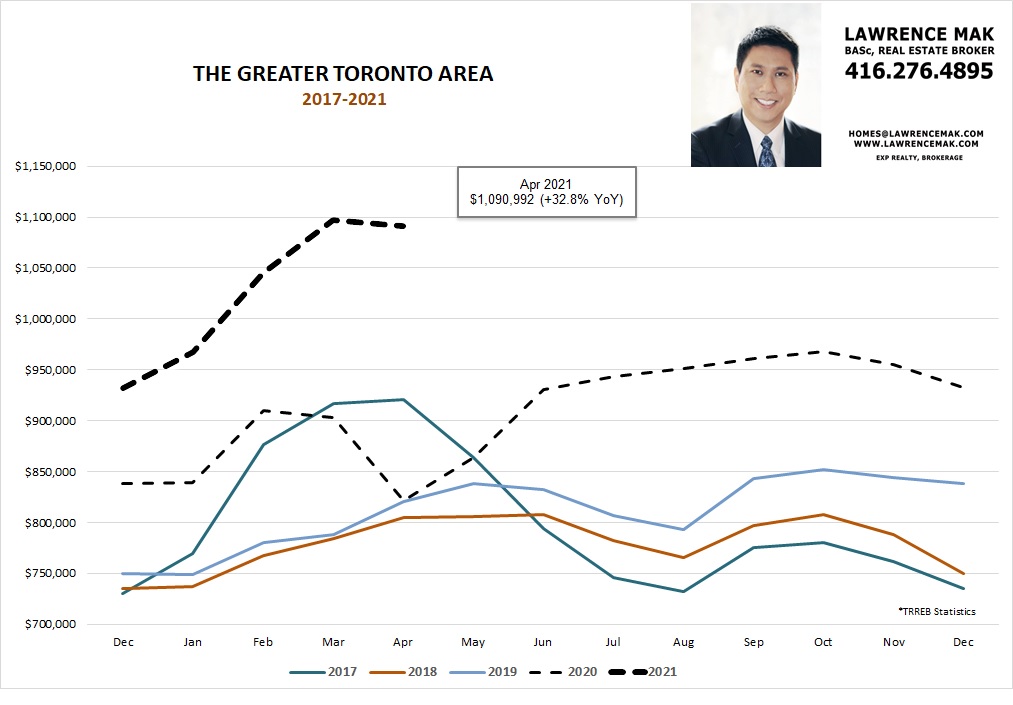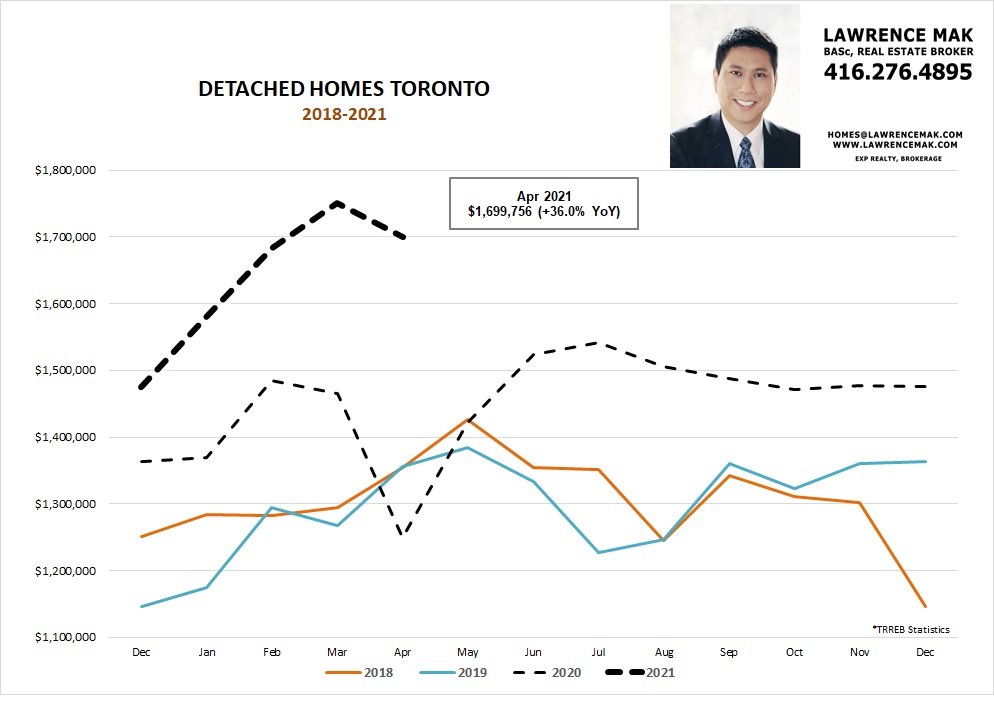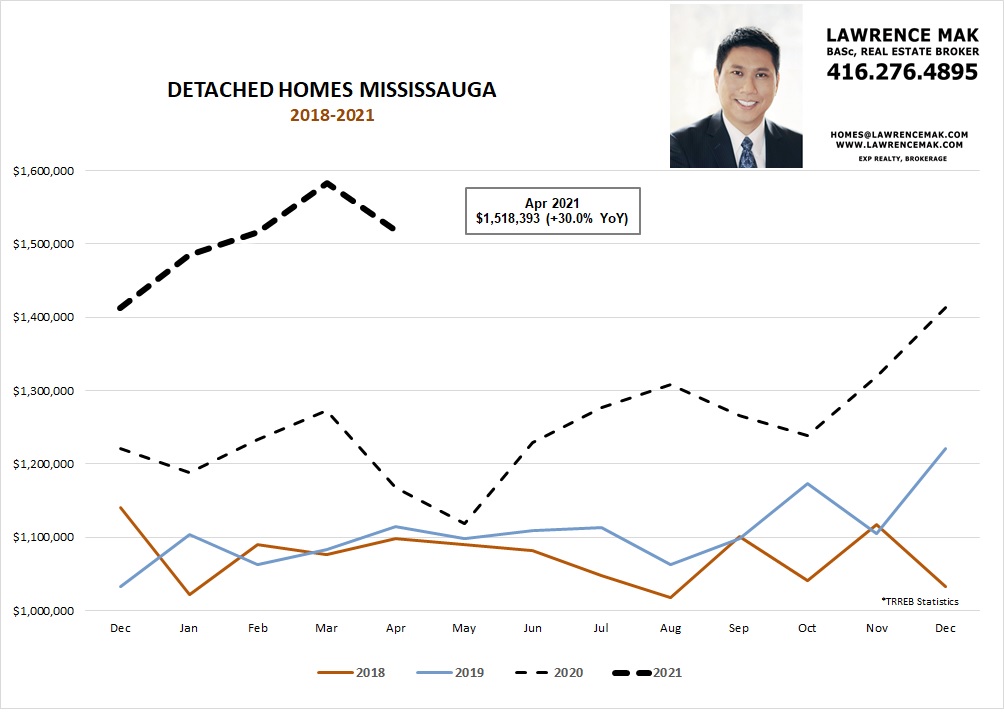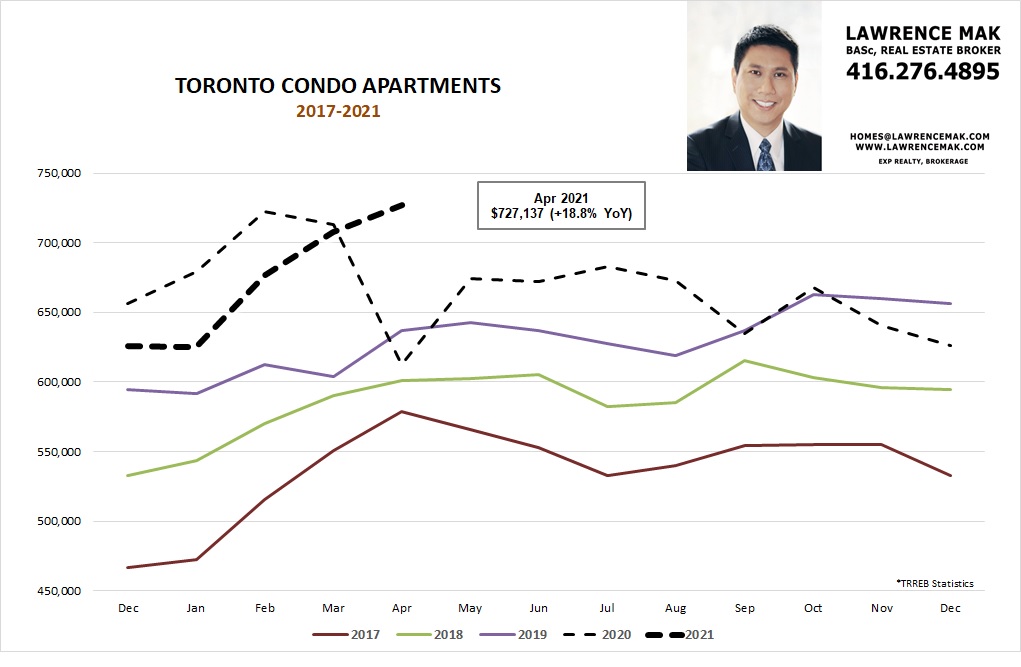 If you have any questions about the real estate market, please call or text Lawrence at (416) 276-4895.
Lawrence Mak,
Real Estate Broker at EXP Realty
Please follow us on:
Facebook: https://www.facebook.com/lawrencemak.realestate
Youtube: https://www.youtube.com/c/lawrencemak
Instagram: https://www.instagram.com/LawrenceMak_RealEstate
Website: https://www.LawrenceMak.com
#Makminute #knowledgeispower #Lawrencemak #Lawrencemakrealestate #Mississaugarealestate #torontorealestate #lornepark #livelornepark #TorontoMarketupdate #Apr2021