Because of supply and demand, multiple offers will be here for quite some time. Understanding how to navigate the bidding process is critical to getting a good price.
You are probably thinking that only the highest price will win.
Based on my experience, this is often true, but I have seen many cases when it isn't. Here are 3 tips to winning multiple offers: 
1. Don't Compete
This is always my first advice to all of my buyers.
If possible, don't bid on properties that are looking for mulitple offers. 
This is hard to avoid in the GTA because most townhouses, semi-detached and detached homes have an offer date.  (Condos are hit and miss) 
There is a lot of demand for these types of houses and so there is a lot of competition. 
To avoid the competition, you will have to find houses that don't have pretty staging and photography or have been on the market for a while.  If you can do that, you will have a much better chance at finding a "deal". 
But if the only houses that appeal to you, are the well marketed houses that everybody else wants, then unfortunately, you will have to compete with other buyers because those properties are in high demand. 
2. Remove All Conditions
The typical conditions that most buyers put in their offers, are financing, inspection and status certificate review. 
I informally polled about a hundred realtors and most felt that a "firm offer" is worth at least $20,000. 
This means that if there was an offer for $1,000,000 with no conditions and a second offer for $1,020,000 with conditions, most would choose the $1,000,000 every time! 
I understand it's scary to put in an offer without conditions but often conditions can be eliminated BEFORE the offer date.
You just need to do a little leg-work such as:

• Talk with your bank and get pre-approved
• Get a pre-inspection done before the offer
• Send the status certificate to your lawyer to review 
3. Talk with the Listing Agent
Lastly, make sure your realtor has a good relationship with other realtors. 
When your realtor is friendly and talks with the Listing Agent, you can sometimes get helpful information. 
Maybe price isn't the #1 factor for the Seller! 
Imagine these scenarios with these clauses:

"Your tenants left the house in a hoarder state. We will buy it as-is and will clean out all the junk for you"
"We love your small, family-home just the way it is.  We promise not to tear it down to build a custom home"
"You haven't bought a house yet. No problem, we can have a 6 month closing and a clause to change the date earlier if you find something before then" 
Sometimes, price isn't the main issue and so if you are creative, you can find solutions to get your offer accepted without the highest price. 
Looking to Buy a Home?  Call Me Any Time
Call (416) 276-4895!
---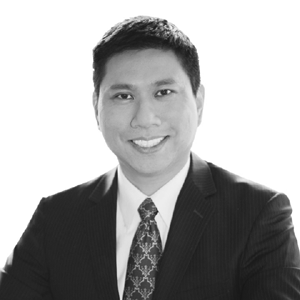 Are you looking for the hardest
working agent in the GTA?
I am always available!
I look forward to working with you now or in the future…
LAWRENCE MAK
Real Estate Broker
EXP Realty, Brokerage
(416) 276-4895
Homes@LawrenceMak.com
---