We recently sold this amazing 4-bedroom home in Mississauga for +$200k over asking with 7 offers and more than 50+ showings.
Many sellers and their agents feel they just need to "put it on the MLS and it will sell itself". It might sell, but you are probably leaving money on the table.
There's so many different things that you have to do to maximize the value.
A Good Product
A Lot of Showings
The Right Listing Price
1) A Good Product
Not all properties are made for bidding.
Assuming you have the right type of house, the next step is to make it look beautiful with staging and professional photography.
You want an "emotional" reaction like "this is the house we've been looking for" so that a buyer will pay anything to get it.
2) A Lot of Showings
This might sounds easy. But I've been in enough houses that were either too difficult to book, or when we were in there, it just didn't show well.
I always recommend that the seller rents an AirBNB for about a week while 100 people come through. It will make it easier for everyone and will increase the chances of getting many good offers.
It's also safer for everyone as well!
3) The Right Listing Price
I see this mistake a lot.
If your agent suggests a silly listing price like "$998,800", you should run and not walk away!
Why is this wrong?
It's wrong because buyers search for houses using price-ranges.
There may be a PERFECT buyer out there who loves your home and would pay a lot for it. But if they set the filter for $1,000,000 to $1,500,000, they would miss your property in their search and you will LOSE that buyer!
Also, don't make the mistake of setting the price too low and target buyers who can't even affrord your home.
Lastly, if you price it too high, and you just won't get the volume for a competitive bid.
There are so many considerations that go into a profitable, multiple-offer situation so make sure you are getting the most money for your home.
Questions about the market? Contact me any time
Call (416) 276-4895!
---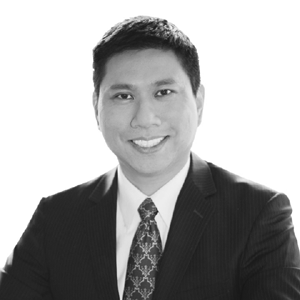 Are you looking for the hardest
working agent in the GTA?
I am always available!
I look forward to working with you now or in the future…
LAWRENCE MAK
Real Estate Broker
EXP Realty, Brokerage
(416) 276-4895
Homes@LawrenceMak.com
---