From the Mak Family…
We had a lot of fun over March Break!
NTM was invited to his first ever Leaf's game at Scotia Arena.
It was also my first game and we were really excited to be there.
Throughout the week, NTM had fun playing board games at a local cafe and staying over at his cousin's house.
On Friday, we decided to go to Buffalo for some cross-border shopping. But alas, there weren't many deals there.
Even the McDonald's was more expensive than it was here!
This week, we're just getting back into the swing of things and booking camps for the Summer.
---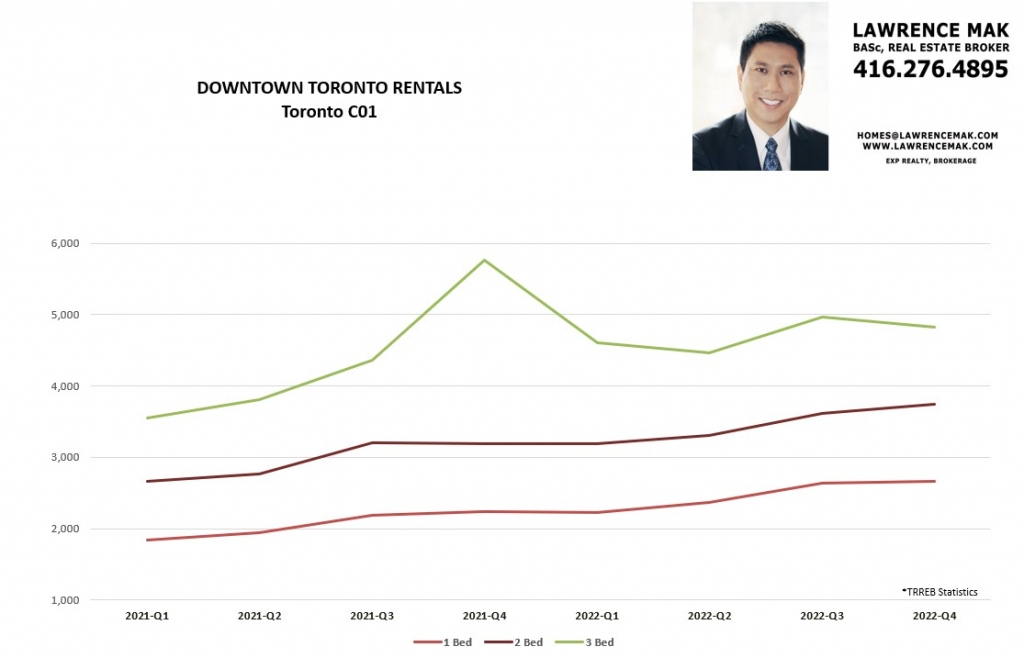 Should you SELL your investment property?
In the past few months, I've spoken to many clients about their investment properties.
Is it a good time to sell your investment property?
You should consider these 3 factors:
1. How much are you actually making?
First off, let's review the rental market.
In Toronto C01, the rental rates for condos in Q4 of 2022 were :
1 Bedroom: $2,662 / m (+18.9%)
2 Bedroom: $3,751 / m (+17.6%)
3 Bedroom: $4,825 / m (-16.4%)
Because of the interest rates, many first-time buyers could no longer afford to buy a home and so they had to keep renting, which increased the rental rate.
So if your rental rate is BELOW market-rate, you are losing money every month because otherwise, you could just rent it out to a new tenant at a higher price.
But let's face it, even if you have increased the rents, with the previous allowable increases of +0.0% (2021), +1.2% (2022) and +2.5% (2023), your rent probably didn't keep pace with the market anyway!
Lastly, if the rental-rate hikes have increased your financing costs considerably, then you may no longer be profitable.
Just make sure your numbers make sense.
2. How much headache is the investment?
The market has been picking up a lot in the past month. This means that you could get a higher price for your property than you could have last year.
So the question is, how much hassle is the tenant and all of the extra paperwork?
Consider this: "if you had $800,000, you could put it into a 4% GIC and make $32,000 per year with zero headaches."

It's definitely something to think about, especially if your tenant is paying below-market rates.
3. What would you do with the money?
Lastly, knowing what you are going to do with the extra money is important.
If your long-term goal is to accumulate a large real-estate portfolio, then you should keep it.
Or if you can use the money to invest in another venture that can make even more money, then you should sell it.
And if you don't like as much risk, maybe it makes sense to sell the property, pay down your mortgage on your home, and then "wait and see" what happens in the next year or two.
So should you sell?
There is no right or wrong answer.
After considering these questions, some clients decided to sell, some decided to test the market and others decided that being a landlord was the right move for them.
Questions about your real estate situation?
Call me at (416) 276-4895.
---
CONGRATS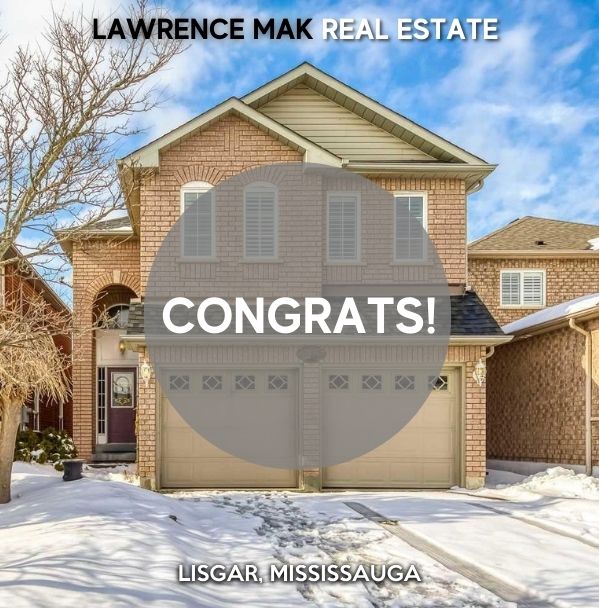 I wanted to congratulate my clients, A & M for finding this spacious 3-bedroom, detached home in Lisgar.
After looking through many houses, I'm happy we were able to find this one and I hope you enjoy many years here.
---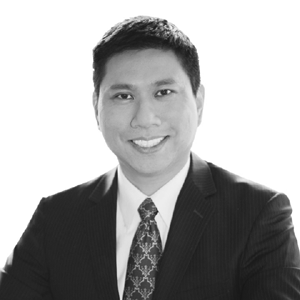 Are you looking for the hardest
working agent in the GTA?
LAWRENCE MAK
Real Estate Broker
EXP Realty, Brokerage
(416) 276-4895
Homes@LawrenceMak.com