From the Mak Family…
With the new school year comes a new school!
NTM is really growing up and we are so proud of how independent he has become: making his own lunches and biking to school by himself.
I'm sure he'll make a lot of new friends both at school and with his soccer team!
---
The Toronto Real Estate Market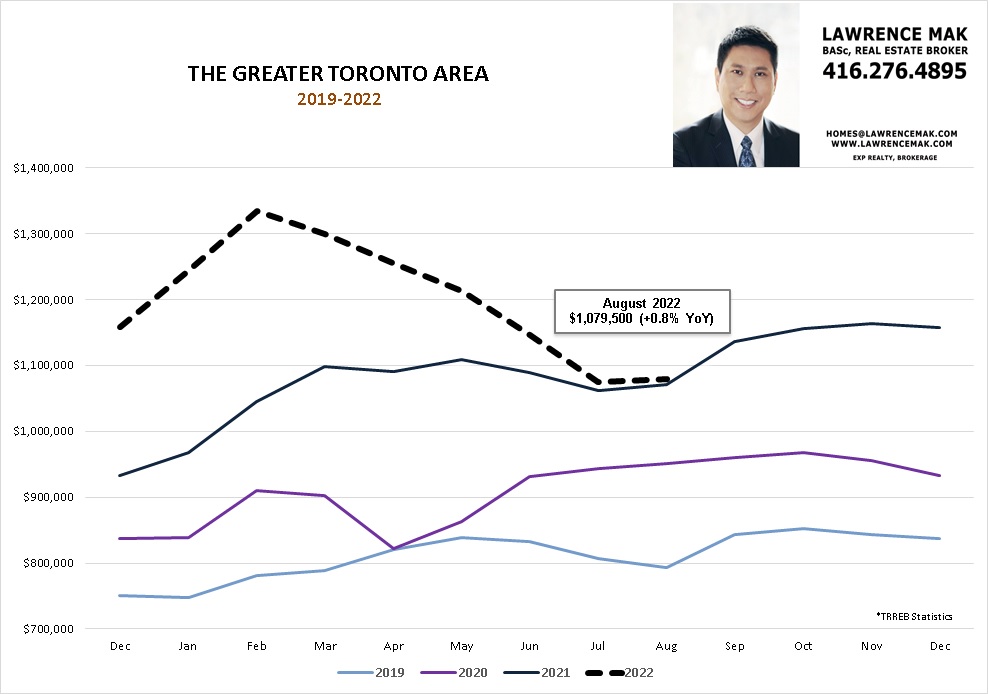 In August 2022, the average home sold for $1,079,500.
This is up +0.4% from last month and up +0.8% from last year.
There were 4,912 sales in July which is 47% lower than in 2021.
There were 5,627 sales in August which is -34.2% lower than in 2021.
We are now entering the Fall season, which traditionally has an increase of the average sales-price as well as the number of homes sold.
In some places, the August 2022 home-values were less than 2021.
With possibly another interest rate hike coming up, Buyers who have locked in rates need to buy something soon.
I expect this Fall Season to be a busier than the Summer, but it depends on whether Buyers or Sellers blink first.
So what should you do?
If you are buying…
It's a good time to buy in the right areas.
I wouldn't expect a fire-sale. If it was as bad as the Media tells you, I don't know how they explain the properties that get multiple offers. I've heard of an offer night that went to 50 offers, and have seen a few in the 10-15 offer range.
If you are a selling…
It's a good time to upgrade your house because you'll have more selection and hopefully won't be competing as much.
My clients always ask whether they should "buy first and then sell" or "sell first and then buy"?
It depends on your situation: if you are particularly "picky" and find it hard to find a home that meets all of your requirements, then buying first makes the most sense.
However, if many homes could potentially work for you, then selling first may be less risky so that you aren't forced to take a lower price than the home is worth.
In my experience, most professional families who upgrade to a larger home tend to buy first because they are looking for something special that would meet the unique needs of their family.
Questions about your real estate situation?
Call me at (416) 276-4895.
---
JUST LISTED: $2,000,000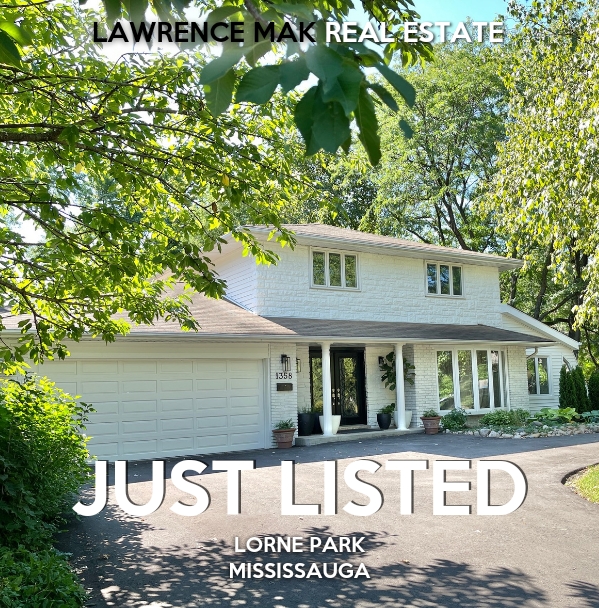 Situated in the heart of Lorne Park, this fresh and modern, sun-filled, 4 bedroom home has a large circular driveway that can entertain many guests.
There is an abundance of natural light, from the kitchen to the large, open solarium. beautifully surrounded by mature trees and walking distance to sought-after schools.
For photos and more details, visit the website.
---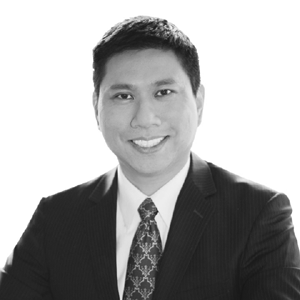 Are you looking for the hardest working agent in the GTA?
LAWRENCE MAK
Real Estate Broker
EXP Realty, Brokerage
(416) 276-4895
Homes@LawrenceMak.com