From the Mak Family…
NTM was fortunate to do a little bit of skiing at Blue Mountain over the Holidays right before the heat-wave melted a bunch of trails!
He can now keep up with his cousins on the Black Diamonds and no longer needs any "pizza' or "french-fry" ski-training anymore.
That means I can now enjoy the more difficult runs too! 🙂
---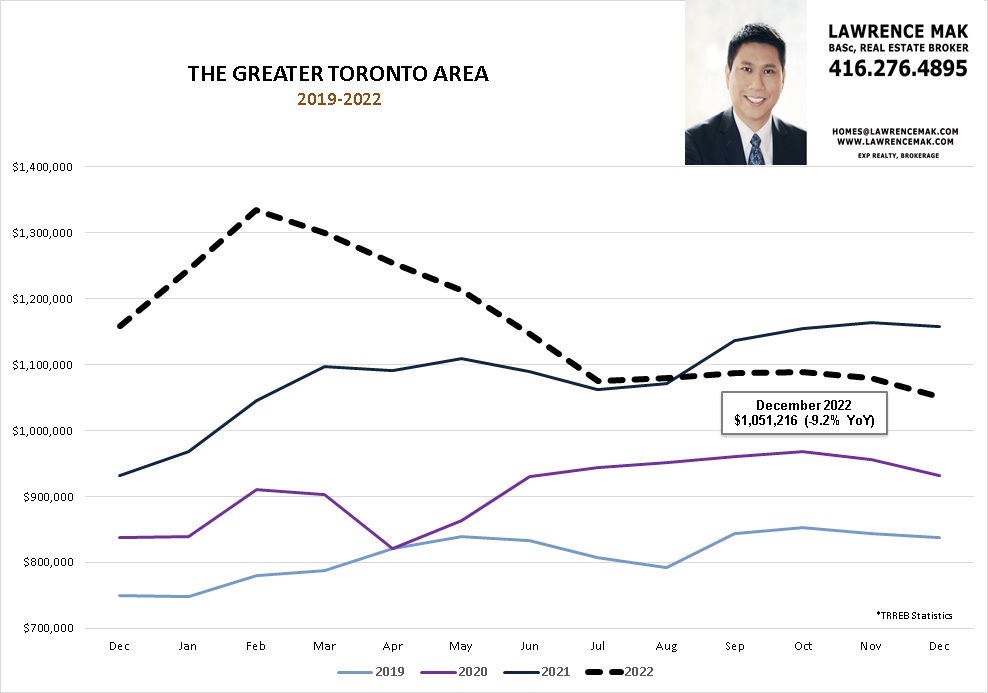 In December 2022, the average home sold for $1,051,216.
This is down -2.6% from last month and down -9.2% from last year.
There were 3,117 sales in December which is -48.2% lower than in 2021.
2022 was a crazy year for real estate. With the multiple interest-rate hikes, prices in Toronto dropped quite a bit.
If you feel there are fewer homes that are being sold, you are right!
There were 75,140 sales this year compared with 121,712 sales in 2021. That's a drop of -38% fewer transactions.
As for detached homes in Mississauga, at the peak in January, the average home sold for $1,964,077.
In October, the average home sold for $1,389,165, which was a drop of about $500,000 or -25.4%. Now the average is up to $1,464,493 after increasing for two consecutive months.
Realtors have a saying, "date the rate, marry the house."
I'm not saying that you should jump into a home that you can't afford or aren't ready for, but it's not a bad time to start looking to see if something will work for your family.
So what should you do?
If you are buying…
Go out and get a pre-approval from your mortgage agent to figure out what you can comfortably afford, and then go shopping!
It's an excellent time to get what you are looking for if your financing is in place. Supply is very low, but so is demand so you aren't going to get as much competition.
If you are selling…
I'm starting to see multiple offers and offer dates on some properties.
If you find the right home, upgrading is a good possibility, but I still suggest to "sell first, then buy" if you don't like the stress of trying to sell your home in an uncertain market.
As for your investment properties, the rental rates have increased quite a bit so it's probably more profitable to rent than it is to sell it.
Questions about your real estate situation?
Call me at (416) 276-4895.
---
JUST LISTED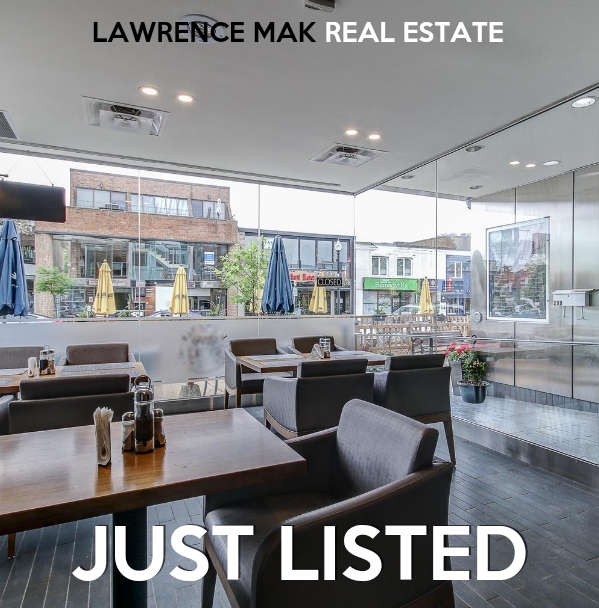 Asking: $450,000
Successful family Pizza Restaurant for sale in Oakville, near Lakeshore and Trafalgar. Located in the heart of downtown Oakville, this is a turn-key pizzeria, just move in and start business!
*a confidentiality agreement is required before releasing any financial details or viewing the premises.
---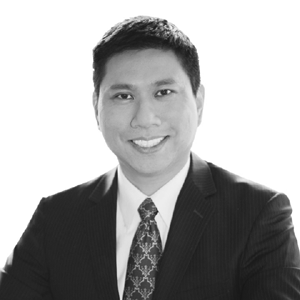 Are you looking for the hardest working agent in the GTA?
LAWRENCE MAK
Real Estate Broker
EXP Realty, Brokerage
(416) 276-4895
Homes@LawrenceMak.com